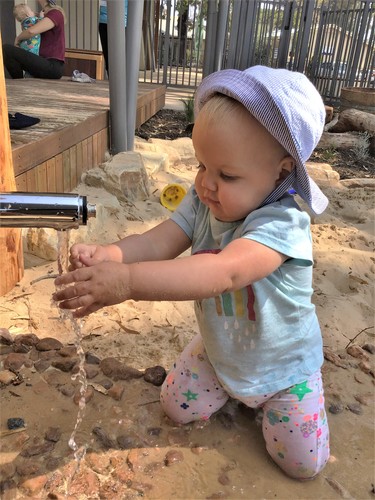 Opening Hours
Monday to Friday: 7am to 6pm, 50 weeks of the year.
About Us
Alive Catholic Early Learning at Hove facilitates curriculum-based learning for children from 6 months to 5 years. With a holistic approach to learning, we believe in nurturing the development and growth of the whole child including their physical, emotional, social, spiritual and cognitive needs. Early Childhood is a critical time in a child's development and we are committed to actively supporting your child's brain growth during this time of their life.
At Alive we don't just enrol a child but the whole family - we build relationships where your family feels valued through structured support and communication to create a community of belonging.
As we are co-located with McAuley Community School, we can provide an educational pathway for your child from 6 months through to primary school. We also have a connection with Sacred Heart College so we can be a part of a child's learning journey, right through to adulthood.
Our location and connection with McAuley allows the Centre to access shared resources on a daily basis such as the Gym, Chapel, Oval, Tennis Courts and the Nature Play areas as well as participate in School activities such as Book Week, liturgies, and Science Week.
Our preschool program includes shared investigative play with the Reception Neighbourhood learners and teachers to ensure your child can smoothly transition to a school environment.
Although we provide this opportunity to those who will transition to the School, you are not required to be enrolled at McAuley Community School to attend Alive. We are committed to ensuring each child is supported with their transition to Reception. Our co-location with the School ensures that your child will have experience in a school setting, helping to prepare them for the next part of their educational journey wherever they go.
Our Program
During your child's day, they will participate in a core curriculum program which runs from 8.30am to 3.30pm daily, just like they will when they attend school. We provide educational experiences which cater for each child's unique learning development and our extended hours ensure that we support parents through the provision of long day care.
We believe our youngest children from 6 months are highly capable learners. Our curriculum is tailored for each age group and is influences by the interests and development of each child. Every learning experience is guided by our curriculum, which will support your child to reach their full potential. Our curriculum includes:
Numeracy
Literacy
STEM
Spirituality
Social and Emotional Learning
Movement
Arts and Expression
Our Educators
To ensure your child is receiving the best education possible, we only employ either diploma qualified or qualified teachers who are passionate about working with children and families to achieve the best learning outcomes possible.
We also employ a qualified teacher in the babies area (McAuley Room). Investing in your child's learning and development from the very beginning ensures we are delivering on our commitment to you to provide your child with educational excellence.
Our Head of Early Learning is a qualified teacher with extensive experience in schools. We believe that this time in your child's life is so critical that the Centre needs to be led by someone who specialises in education.
Enrolment Enquiries and Centre Tours
We host tours in conjunction with McAuley Community School every school term. New dates to be released soon.
Personalised tours can be arranged by contacting the Centre directly on 8198 3200, where you can tour the Centre and discuss your family's enrolment needs.