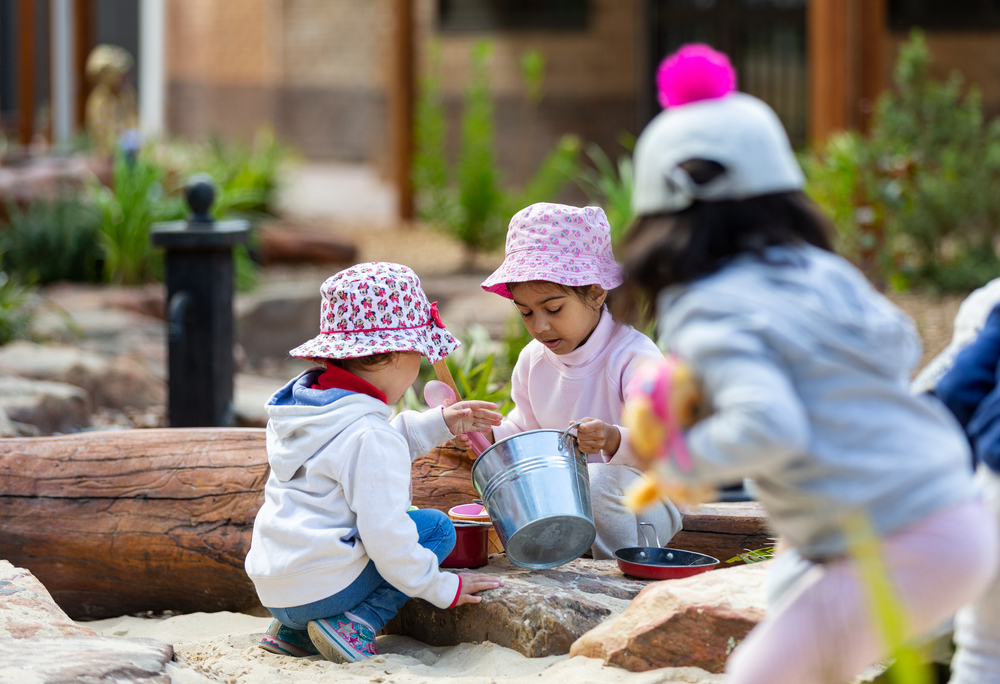 Learning is a social experience at Alive (Parafield Gardens)
At Alive Catholic Early Learning we believe children are competent and capable learners from birth. As such, children aged 6 months to 3 years of age learn together in our beautiful 'Joachim' learning space.
Learning is a social experience. Children learn with and from each other. Malaguzzi, the founder of the Reggio Emilia approach to education, emphasised that "it was not so much that we need to think of the child who develops himself by himself but rather of a child who develops himself interacting and developing with others". For this reason, building and sustaining relationships through the principles of Positive Education and the Reggio Emilia approach is core to our learning program.
Our Joachim learning space offers children the opportunity to learn in relationship with children of different ages. This replicates our social norms. As we grow older we interact, socialise, study and work with many different people, of varying ages. Therefore, children at Alive learn the social and emotional skills to build relationships with a wide variety of people from an early age.
Our Joachim space is a warm and nurturing environment which replicates children's experience of family and home where there may be an older and younger sibling growing together. We have found that our toddler age children respond and engage with our babies with empathy, gentleness and kindness. They also learn how to care for each other and this is often replicated in their play experiences.
If you are interested in enrolling your child at Alive Catholic Early Learning, please call 08 8353 9900.
Comments
No Comments